Energy-Efficient Windows Installed by the Experts in British Columbia
Quality replacement windows from our trusted partner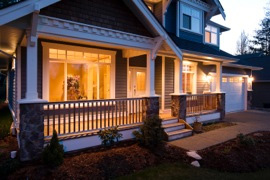 When necessary we can work with you to upgrade underperforming windows in a wide variety of styles and materials.
Window replacement is not our business but it's often apparent that old, loose, or ill-fitting windows are contributing to the energy inefficiency of the home.
Because we are dedicated to helping homeowners have more comfortable, efficient homes, we have teamed up with a window manufacturer that can provide great-looking, energy-efficient windows.
Built on the West Coast for the West Coast
We found the right partner in Modern Windows of Powell River in nearby British Columbia. Modern Windows manufactures Energy Star rated (low-E and argon gas filled) windows that are perfectly suited to our 'wet coast' climate and housing market. They offer more standard features, such as brass rollers and removable screens, as well as many customizable options with regard to grids, glass, opening styles and colors. In addition, Modern Windows employs its own installers, not subcontractors. It has a well-deserved reputation for prompt service and offers comprehensive warranties on its products.
Contact Us Today!
The energy experts at Island Basement Systems can thoroughly inspect and test your home's systems to determine the cause of your energy problems. We offer a variety of energy-saving solutions, including home insulation, air sealing, and air duct cleaning. Contact us to schedule a home energy assessment today! We service the Vancouver Island area, including Nanaimo, Saanich, Victoria and surrounding areas of British Columbia.
Our manufacturing partner produces highly efficient windows that suit any architectural style.
Start with our inspection to find the right energy-saving upgrades for your home
If you have single-pane sliders that leak like sieves, we will put you in contact with Modern Windows for quality replacements. If your windows and doors don't need to be replaced, we'll focus on the inefficient home components that should be upgraded to improve comfort and reduce your energy bills.
We're the home energy expert serving homeowners throughout the Vancouver Island area. Call us at 1-855-206-4811 or contact us online to schedule a window inspection today!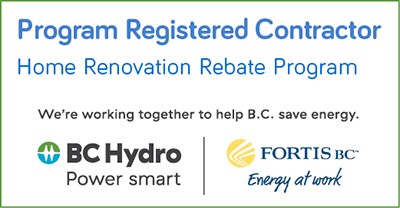 Looking for a price? Get a no cost, no obligation free estimate.